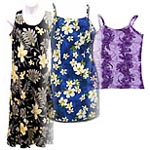 Cool and comfortable women's Hawaiian clothing & accessories. Women's Hawaiian dresses, shirts & blouses, capri pants, sarongs, board shorts and tropical handbags.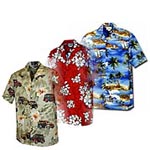 Cool and comfortable men's Hawaiian clothing. Huge selection of men's Hawaiian shirts and shorts. Don't miss our limited Christmas shirts before they sell out!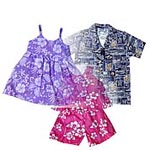 Cool and comfortable childrens Hawaiian clothing. Girls' Hawaiian dresses, boys' Hawaiian shirts, toddlers' Hawaiian dresses and cabana sets.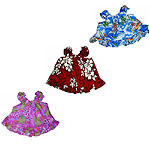 Cool and comfortable babies' Hawaiian clothing. Includes matching tops and diaper covers.